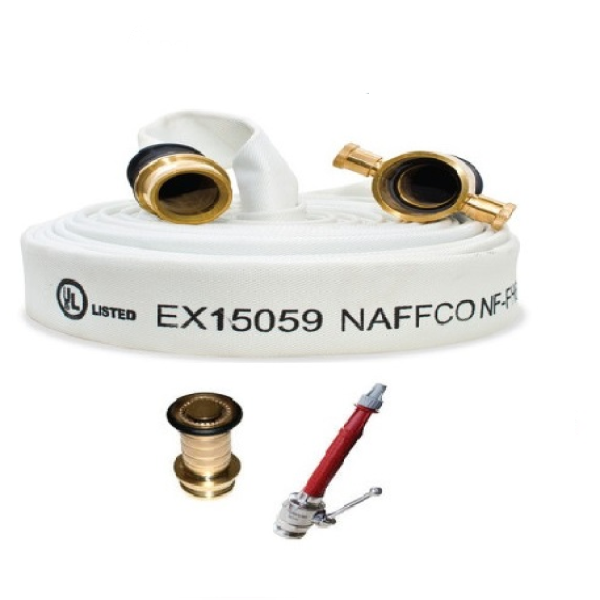 HOSE PIPE ASSEMBLY (65MM)
The single jacket fire hose consists of 100% polyester plain-woven synthetic and natural rubber linings. This fire hose has very good resistance to ageing and abrasion. The light fire hose is suitable for normal situation.
The single jacket hose made of high tenacity polyester staple and polyester filaments. Lining is natural rubber. Jacket is plain. There is a special adhesion between the jacket and the rubber.
Model No.

Diameter

Service Test Pressure
(Bar/Psi)

Hydrostatic Strength
Test Presure (Bar/Psi)

Standard Compliance/
Approvals

NF-FH38

1.5

14/200

50/725

UL19,NFPA 1961/
UL listed

NF-FH65

2.5

14/200

50/725
*NH threaded. Storz & instantaneous coupling or other types are available upon request.
Back